We are so excited to announce that we will be participating at our second Art Fair this year.
From the 30th of September until the 2nd of October 2022 we will be exhibiting at the Neue ArT Fair in Dresden, Germany.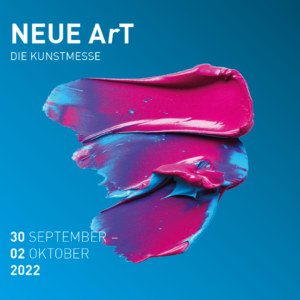 A multifaceted spectrum of contemporary art of different genres characterizes the NEUE ArT Fair. Experiencing art from different perspectives, has always been the inspiration of this new fair.
Uncensored and far beyond mainstream, visitors have the opportunity to actively engage with art.
You can find all information on their website: https://www.neue-art-dresden.de/
"Art should first and foremost arouse emotions"
This is written on their website and that is exactly what all paintings from S.Weller have in common. No matter if it is a Landscape painting, Portraits, or the Lost in the Woods series, all paintings are always aimed at transporting a certain emotion, memory or feeling.
We will be showcasing a variety of S.Wellers Art-Portfolio ranging from her Lost in the Woods Series, including some brand new pieces, emotional Portraits, and you will also have the opportunity to get your hands on our first ever drop of Landscape Prints.
Lost in the Woods
Landscapes
Portraits
We are really looking forward to welcoming you at our booth and having a talk about art, music, fashion or just life in general. Preparations for this fair are already in full swing and we are already super excited about this opportunity and cannot wait until it starts. We will keep you up to date about our preparation and all details here on our website and on our Instagram account.
Have a great sunday everyone,
Stephanie & Stephan